Hi, I'm using IoT Edge computer for my Vib+Temp and 3 Channel Current sensors.
I used Alpha Station V 1.0.2.14 for my USB Modem, but now I cannot use that for my edge computer.
Is there any other thing should I change for the connection? Cuz I have to change the reporting frequency for vib+temp sensor for every 7 seconds.
this is the connection settings of my Alpha Station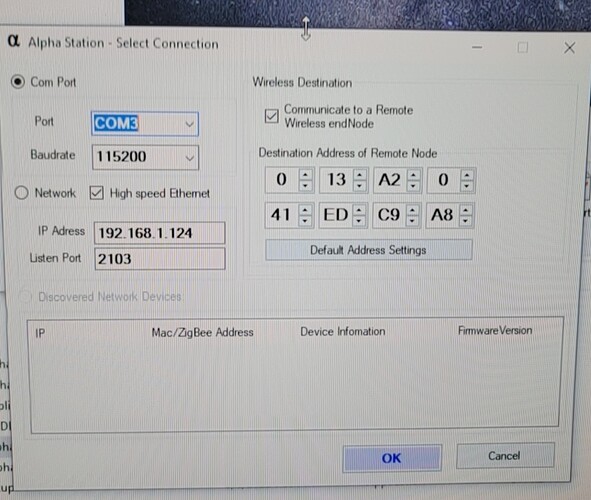 And also I have a small problem for the configuration of vibration sensor, not just like my current sensor, I cannot find my vibration sensor on my node-red debug window.
here is the setting of my node-red it's the same with my current sensor setting.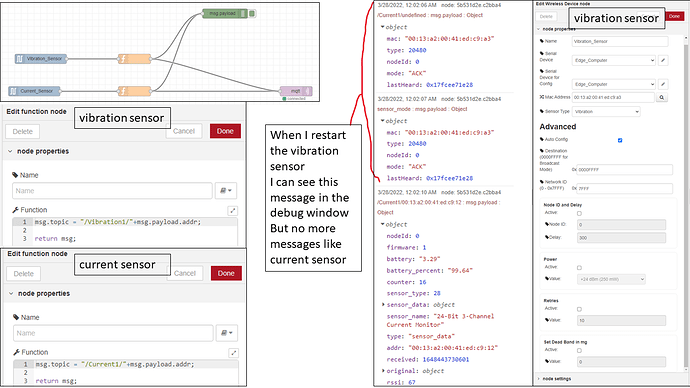 I wanna know the sensor type is correct
I already tried the reset of sensor process(press and release reset button and then hold config button for 20 seconds and release and then press and release reset button)
is there other way that I can configure this? Thank you.