We've got the 2Channel Vibration Sensor which have already worked out-of-the-box with our IOT Edge.
But I have to configure the sensors sample rates. For those I've installed the latest Alpha 1.0.2.14 since it was my first Setup with NCD. I configured the COM connection to our MegaModem. Works fine so far.
I triggered the reset on the 2ChanVib Sensor to force a transmit and it was shown in the list, but just as "Unknown Data Source". As the Doc says : I've to use the latest Alpha. But mentioned above, I've already the latest.
So, no problem, I've found this and tried to configure the sensor with node-red. It looks great! Not was connected/running and seems that it got the update. But since then… I've never seen the 2ChanVib again.
Factory Reset is not possible or better : It did not make any changes. Try to configure from MegaModem even also did not work since it didn't show my sensor.
So @TravisE_NCD_Technica , how can I bring it up again?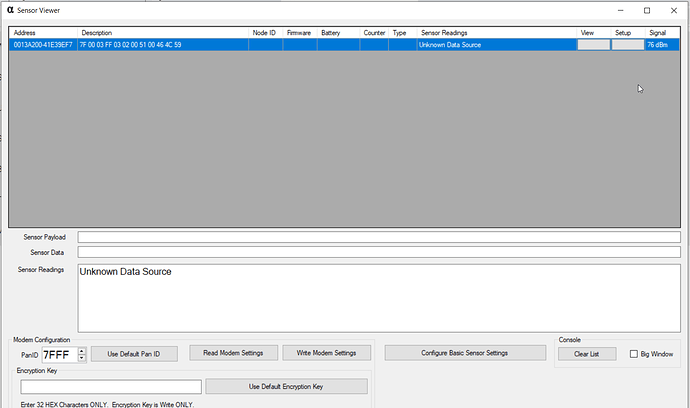 Thanks for advice,
Tom