Hi NCD community,
I have bought two industrial relay controller 8-relay with ethernet (ncdwebi) for work with. This board seems to be awesome. Unfortunately, I am not able to connect via static IP.
The connections with DHCP via a router seems to be unprolematic.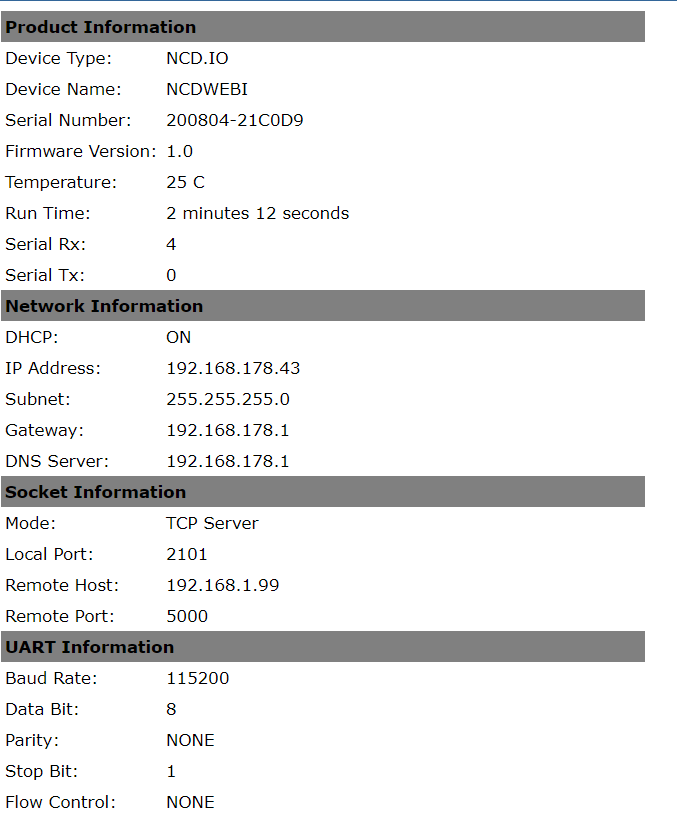 The web interface is pretty cool. The NCD config tool and the COMM Operator works.
However, I have changed the connection settings to static IP with the same properties as in the DHCP properties. After connecting directly with the laptop, I can't connect to the relay card. The NCD Base SW recognize the relay card, but can't connect to it.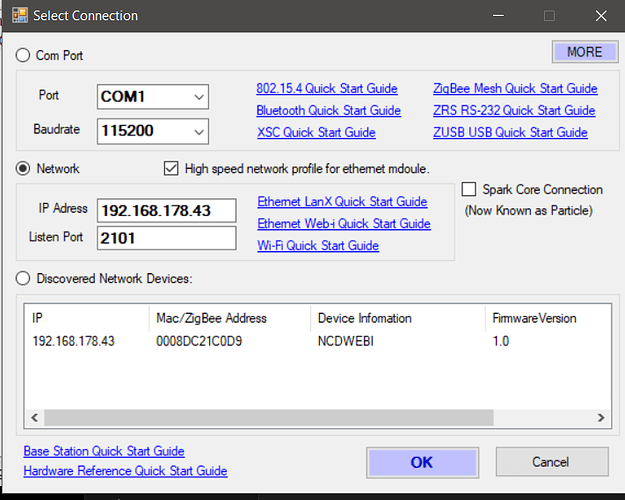 The Web Interface also doesn't work.
The COMM Operator also recognizes the device, but is not able to connect.
I have look in the NCD config tool. It also recognizes the device but list another local IP of the Laptop.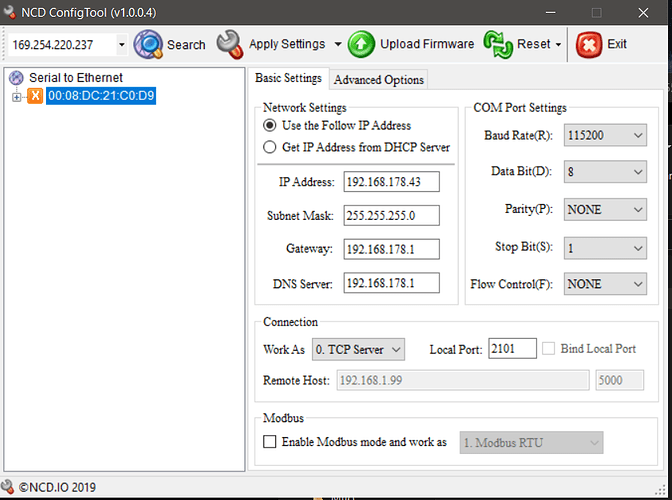 After that I also update the firmware (NCDWEBI_App V2.2), but it doesnt help.
The final test setup doesnt include a router. So I have to work with a static IP. I am looking forward a solution