I am having so much trouble being able to communicate with my 0-10V DAC the MCP4725.
I have tried the Adafruit MCP4725 library and the smbus library.
I prefer the Adafruit library because the calls are simple. I am open to anything though. I just can't seem to get the DAC to change its output at all.
This is the code I have tried. The address on my DAC is 0x61, verified by i2cdetect -y 1 on my pi.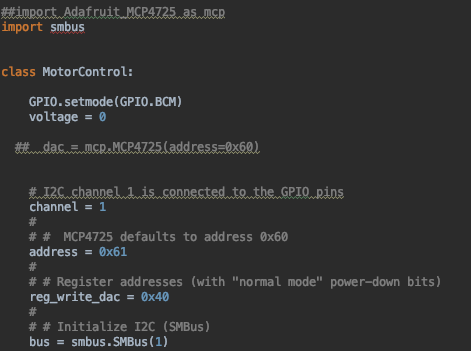 This is the inital set up. The adafruit library is the commented stuff.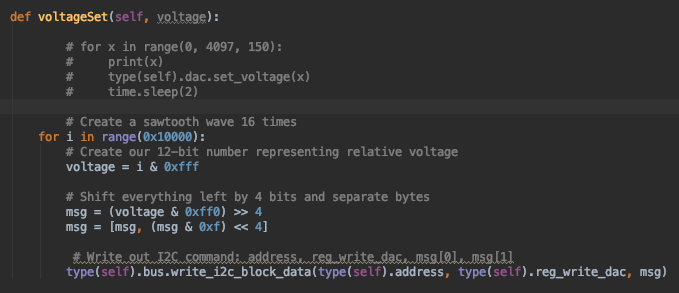 This is the function I am calling to talk to the DAC.
Any assistance or advice is much appreciated! This is my first time ever using an I2C device.