Hello,
I want to use an Industrial IoT Wireless Water Detect Sensor in a leak detection project.
Unfortunately, when I immerse the sensor in water, the values of the 2 inputs remain at 0.

Any idea what could be causing this? Any idea of a test I could do?
Here is the Node-Red configuration :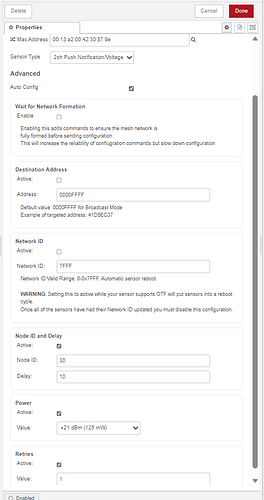 Here is the Node-Red result: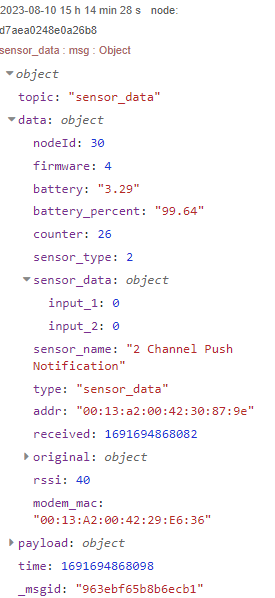 Thank you in advance for your help.