Hello,
I'm trying to connect to a relay board in python. I'm using the code from Industrial-Relay-Control/Network-Relay-Example.py at master · ncd-io/Industrial-Relay-Control · GitHub with the IP changed to match the IP set in NCD Config Tool. I get the following error when running the code: [WinError 10061] No connection could be made because the target machine actively refused it
This is how it is configured.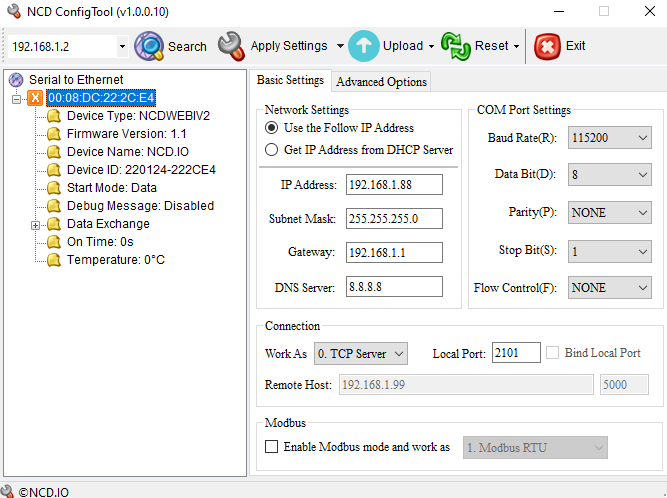 Going to 192.168.1.88 in a webpage gets the following error: 192.168.1.88 refused to connect.
However, I can ping it and get a response.
I have tried various combinations of resetting the board with the NCD ConfigTool.
One forum thread -( Python and Socket not responding - Software / Python - NCD.io Community) mentioned only one tool could be connected at once, so I've restarted the computer and tried to run code and on a different restart open it in the web browser and get the same results.
Would anyone have any suggestions on how to fix this issue?