Hi,
I have configured a V3 vibration sensor following the instructions in this video :
The data exchange between the sensor and the receiver seems to work well, except for the following 2 points:
Only the x-axis data is displayed although all 3 axes have been activated (see pictures below)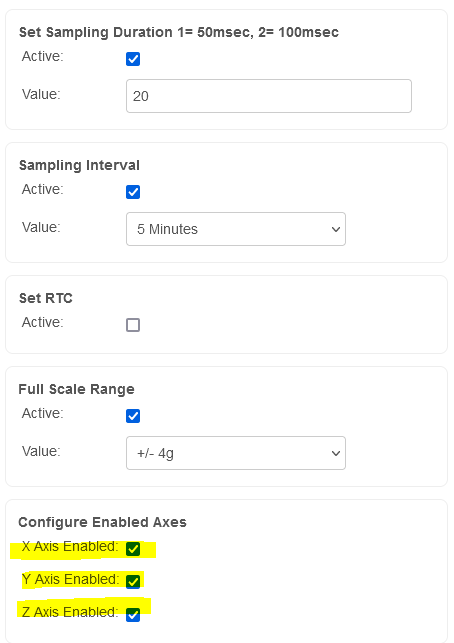 The 4 blade fan on which the sensor is installed is running at 665 RPM. Under these circumstances, the recorded frequency peaks (562, 1112, 6412) on the x-axis seem high to me. This may be due to the fact that it is the Z axis and not the X axis that is perpendicular to the fan shaft. What do you think about this?
I'd like to get your opinion on this.
Thanks