Hello,
I use V3 vibration/temperature sensors with Node-Red. I use the Node-Red Flow that you made available on GitHub (see next image) to configure the sensors.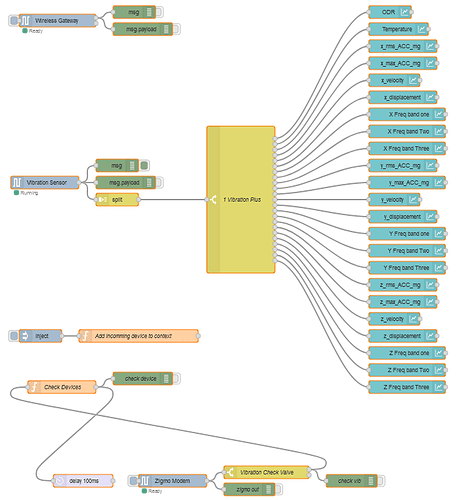 I use "the ncd-red-wireless" Node-Red module to communicate with the vibration sensors. I tried the "ncd-red-wireless-2" module but this one doesn't do the job since the "Sampling Interval" can't be set to less than 5 minutes while I need a 1 minute setting.

Unfortunately, when I set the "Sampling Interval" of the Node-Red "ncd-red-wireless" module to 1 minute, it does not change the time between two data readings. However, I tried with a setting of 10 minutes and it works.
Can you please help me?