I'm using NCD.IO ESP8266 with the PR33-29 board connected to a 24 vdc power supply and serial monitor through usb cable. I fail to find my PR33-29 when i scan. The I2C scanner code from:
I tried Wire.begin(12,14) and also Wire.begin(). The very first line produces an error so I assumed it was the program name and commented this line out.
If one uses a ESP8266 is a library needed to make the i2c scan work?
See photo of setup. The address jumpers from the factory are still in place.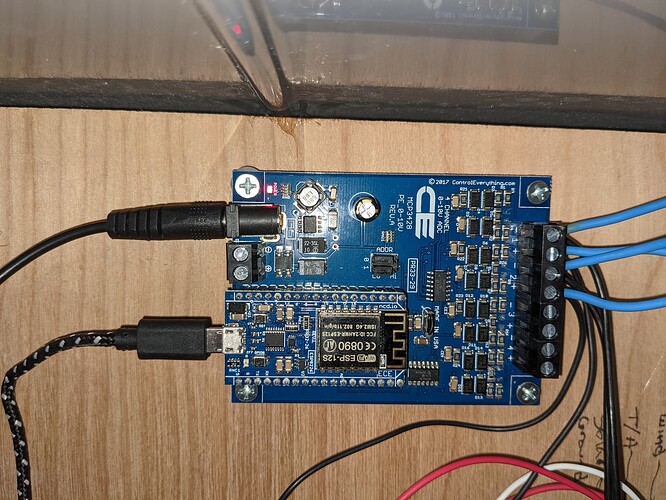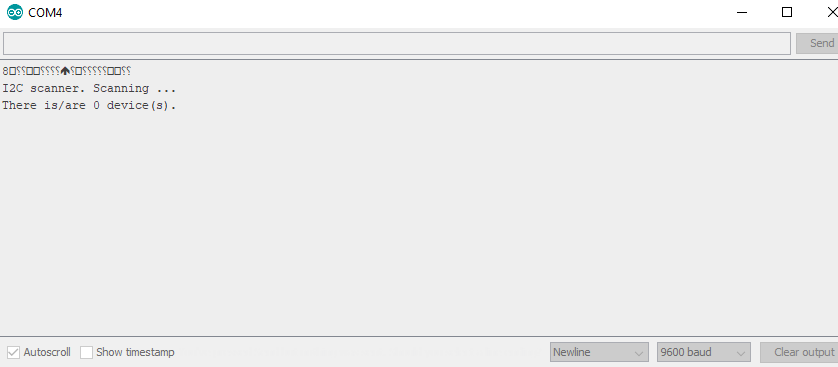 // arduino-i2c-scan
#include <Wire.h>
void setup() {
Serial.begin (9600);
Serial.println ();
Serial.println ("I2C scanner. Scanning …");
byte count = 0;
Wire.begin(12,14);
for (byte i = 1; i < 120; i++)
{
Wire.beginTransmission (i);
if (Wire.endTransmission () == 0)
{
Serial.print ("Found address: ");
Serial.print (i, DEC);
Serial.print (" (0x");
Serial.print (i, HEX);
Serial.println (")");
count++;
delay (1);
}
}
Serial.print ("There is/are ");
Serial.print (count, DEC);
Serial.println (" device(s).");
}
void loop() {
}