I'm utilizing the 4-Channel I2C 4-20mA Current Receiver (PR33-15) with a tri-axial industrial accelerometer (IAC-I-03-2) and having issues identifying a clear signal from any of the axes.
I've set up independent power for both the receiver (12V, 1.25A) and the accelerometer (24V, 1A) as instructed by the NCD wiring page.
I've connected the +/- power wires to the accelerometer wires (brown, white respectively) and paralleled the - power wires to each of the - terminals on the PR33-15.
I've connected the accelerometer 4-20 signal wires (green, yellow, grey) to the + terminals on the PR33-15.
What I measure then, is around 15 mA on all three channels with the tri-axial accelerometer lying flat on the floor. If I move the accelerometer, say to pick it up and twist it in the air, the signal actually drops to around 9 mA.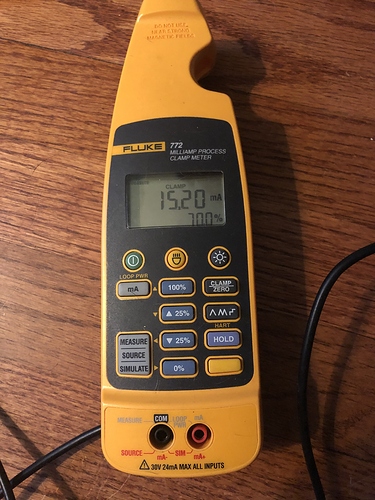 IAC-I-03-EN-Rev2p4.pdf
(1.0 MB)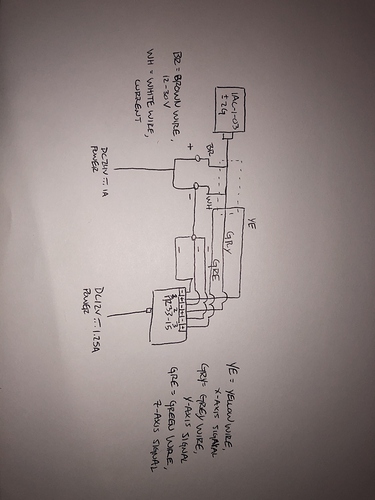 What am I doing wrong here? What am I missing?