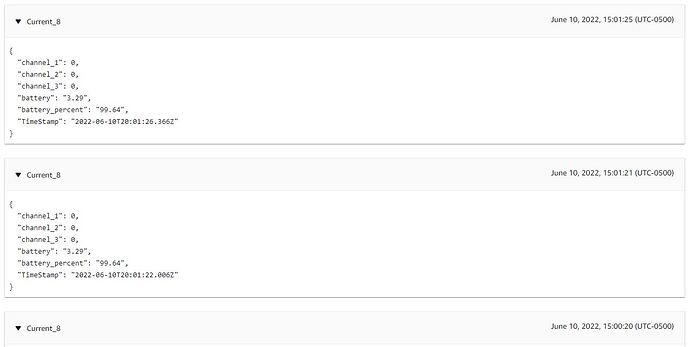 Hello, I'm now using 3 channel current sensor, and I set up the interval time for every 60 seconds.
But sometimes the data come in a very short interval as the pickture shown is 4 seconds, but some cases are less than 1 sec. The first question is this, and second one is below,

This sensor is V3 vibration sensor. I followed the steps of the Youtube video :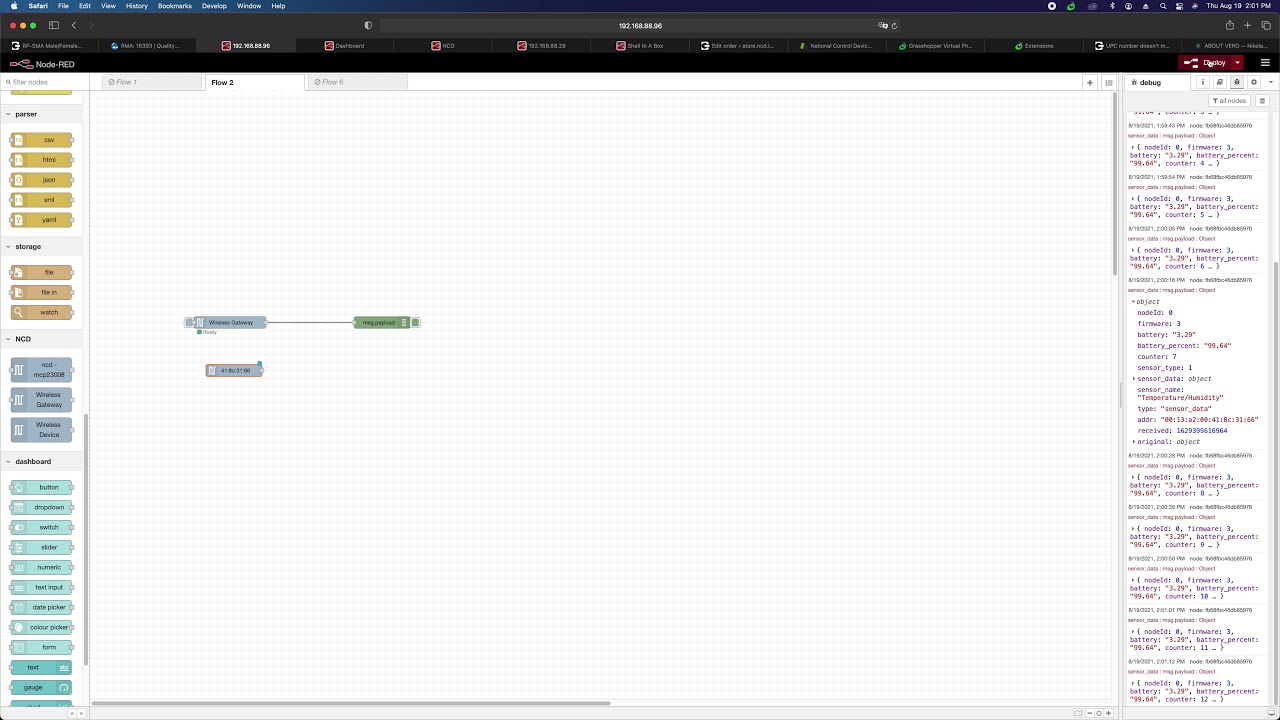 But the V3 Vibration sensor interval haven't changed at all. It's just 300 sec, same as the default data interval. And this sensor also, it is often two data sets in a very short interval(as you can see, less than 1sec).
Is there any solution that I can try for those problems?
Thank you so much for all your helps!