I have a 4 channel 4-20mA receiver (PR33-15) with I2C interface to Arduino Uno.
The inputs to the receiver are several water level sensors from MoreSunsDIY (Biosensor P22-10MI), all the same sensors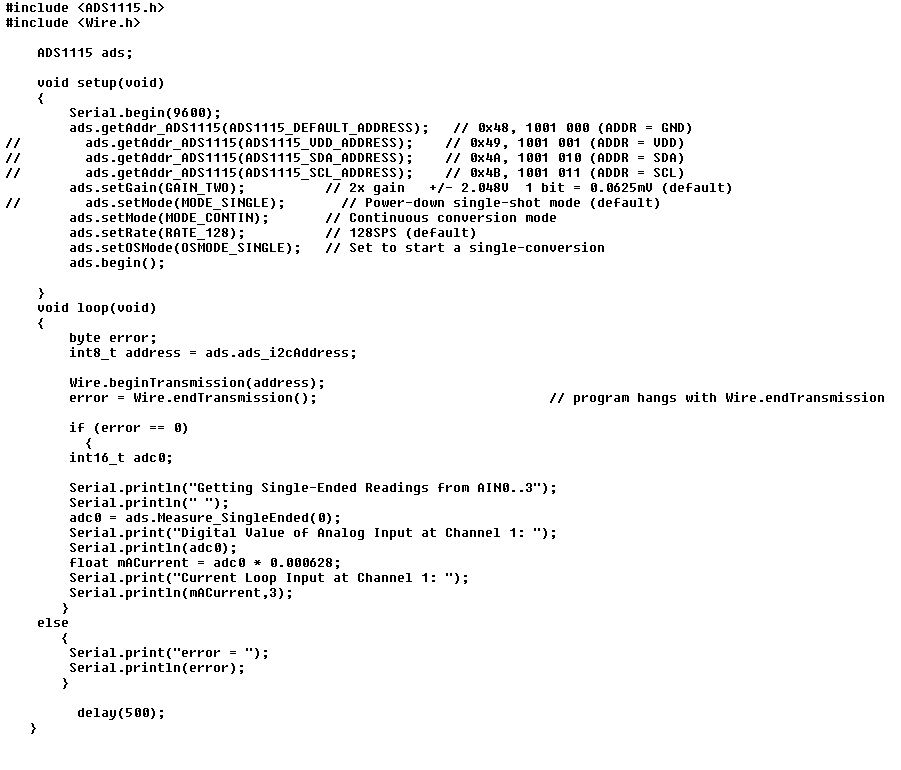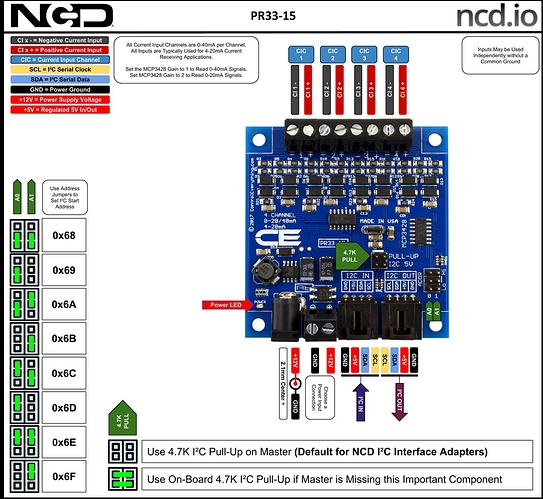 .
The wiring of the sensors with the receiver is corresponding the wiring diagram of 4-Channel I2C 4-20mA Current Receiver with I2C Interface: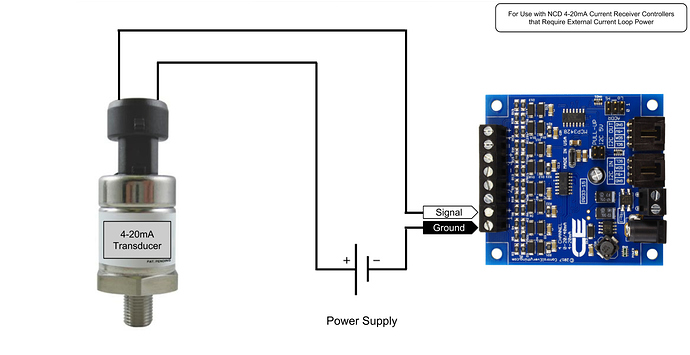 I have downloaded the Arduino code from the ADS1115 Arduino lib at: https://github.com/ControlEverythingCommunity/CE_ARDUINO_LIB/tree/master/ADS1115
The Arduino code is normally executed until Wire.beginTransmission(address) and hangs at Wire.endTransmission()
This happens with every sensor, so I assume something in my code is the cause. The sensors are new, several tests with different water depths cause the same hanger.
Thank you in advance for your help or suggestions, what might cause the code to hang.
Any idea to read the analog value of the sensors differently ?
Best regards,
Wilfried