Hi NCD community,
I am building a water condition monitoring device for my aquarium project and have a problem with the NCD 4-Channel I2C 4-20mA Current Receiver with I2C Interface (MCP3428). I'm trying to read 4-20 mA signal from the temperature sensor with Arduino using MCP3428 in combination with I2C Shield for Arduino Micro with I2C Expansion Port. Figure below shows the outline of the setup: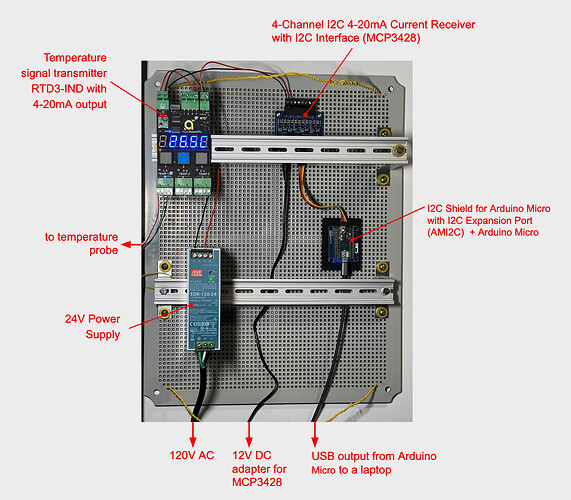 After connecting my MCP3428 to the Arduino I2C shield I was trying to see the signal with Arduino. I added the MCP3428 Arduino library into my Arduino sketch and uploaded provided MCP3428_MultiChannel example to my Arduino board. Unfortunately, all I was able to see is only "MCP3428 Disconnected!"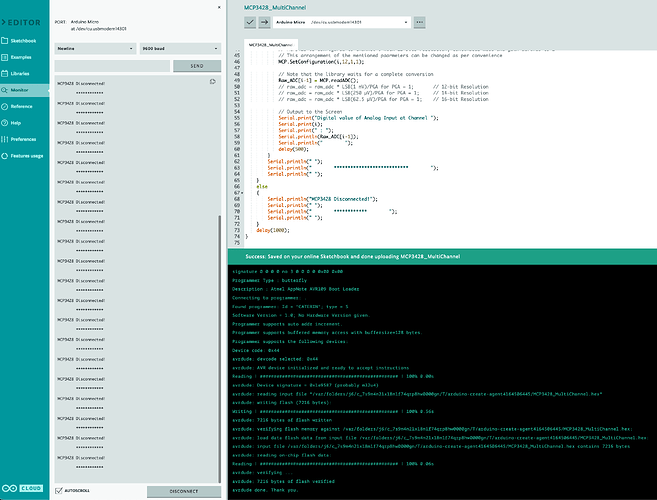 I also made sure that my MCP3428 is in the default configuration and is receiving 4-20 mA signal from the temperature sensor using multimeter: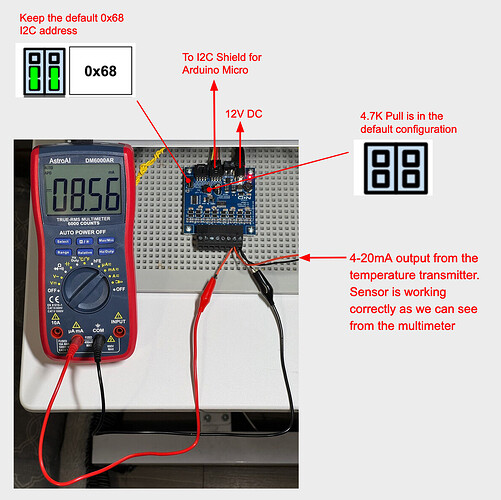 Could you please recommend which steps should I take to troubleshoot this?
Thank you!