Hello,
I use the Node-Red Wireless Device node. I'm wondering how to interpret the return text generated by the node and displayed by a Debug node.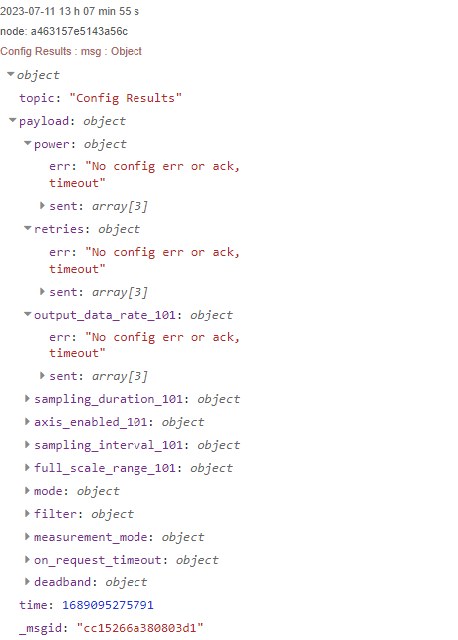 For example, if I get the following return, are Power, Retries and Output_data_rate_101 properly configured?
What exactly does the message "err: "No config err or ack, timeout" mean?
Thanks