Hi,
I am working with the Ethernet to I2C converter (using the NCD5500 ethernet module) and the 1 Channel 4-20ma Current loop Transmitter (DAC). I need to send various values from a python program to the DAC. If I send these values using your AnyI2C program, the DAC changes output values as it should.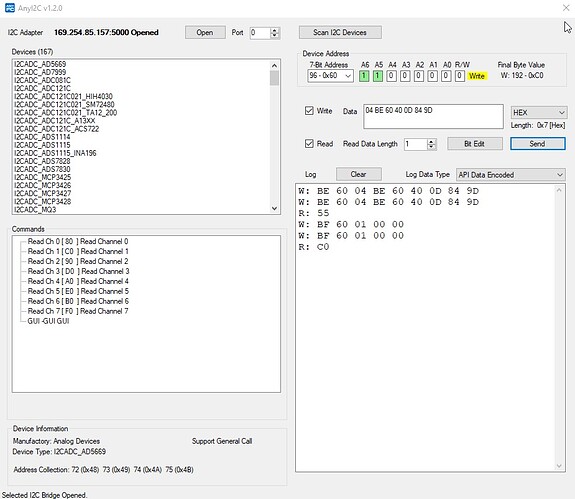 When I add the commands to my program the system hangs waiting for a response.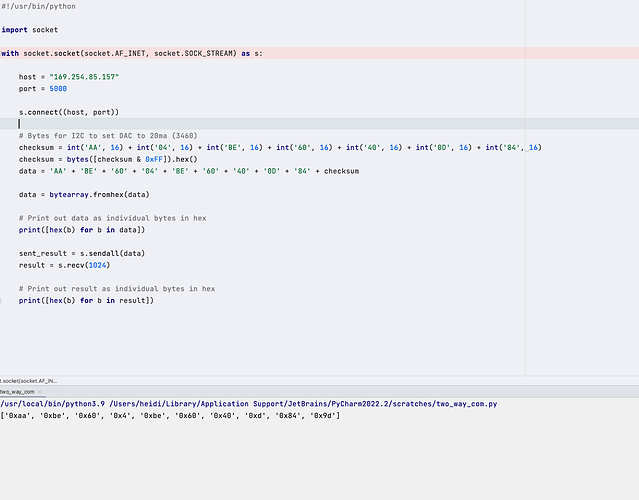 When I test the two way communication in my program it works just fine.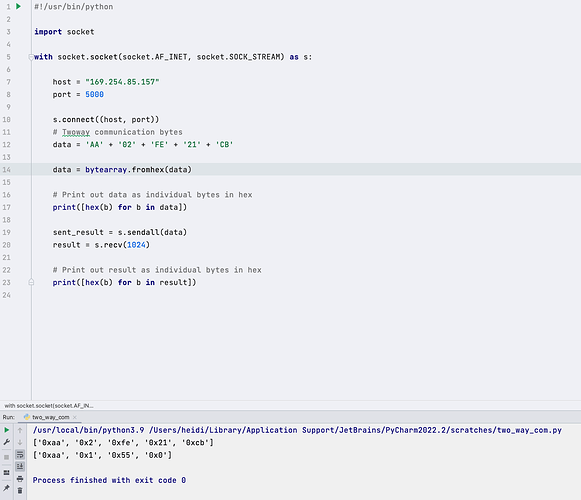 Can someone give me some insight on what I am doing wrong?
Thanks
Heidi