Hey,
I'm trying to connect with IoT Edge Computer to a Industrial Wireless Thermocouple High Temperature Sensor. I have the IoT connected to my WiFi and this is how my node-red flow looks like:


I have turned on the sensor but the IoT is not displaying any data received from it.
The Wireless Gateway, I've seen the Serial Device is /dev/ttyS1 but the Modem Type seems to be USB (serial).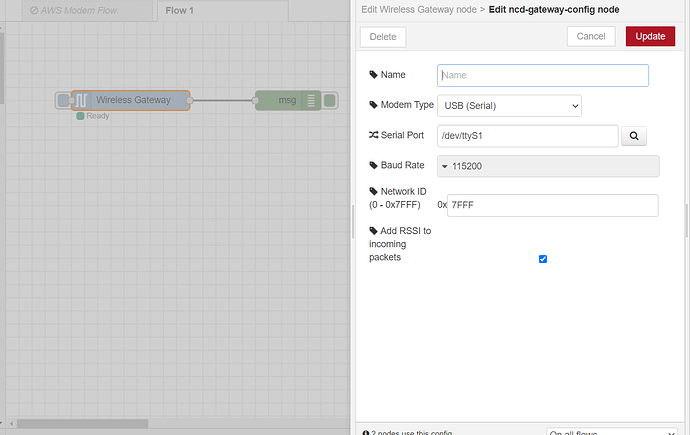 I've tried to change the Modem Type to TCP (Ethernet/Network) with port 2101 but it doesn't seem to work either.