Hello - I'm observing inconsistent behavior when monitoring vibrations with the Predictive Maintenance Sensor (PR55-20A). The sensor is used in conjunction with the Wireless Ethernet Modem (PR55-17B).
The unit was initially calibrated sitting on a desk, returning the following results in Node-Red: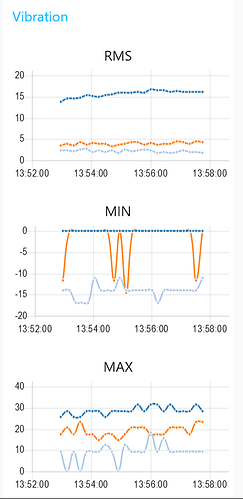 I then installed it sensor on top of our team's running refrigerator: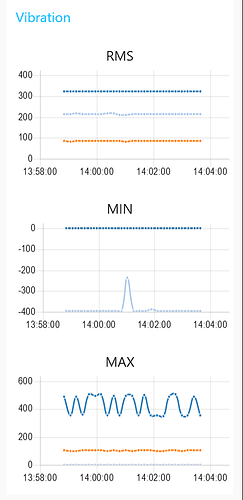 After a few minutes, the sensor was returned to the desk: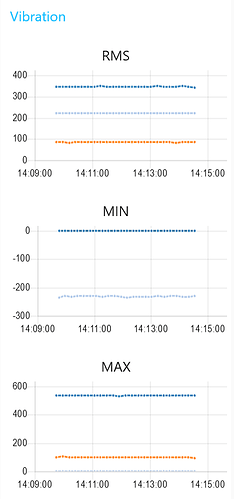 Any insight into the issue would be appreciated!
Also, is there a LabView UI currently available for this sensor?
Thank you!
Tim