Hello
I just get my new package with the new [Ethernet to Serial Communications Module Gen 3]
after setting the IP and the baud rate.
I did start testing one of my APP ( I have 4 APPs and a cloud platform developed under web-i all work okay with web-I estimation cost $20 000).
I'm getting this picture and my APP became useless I have to reloaded, switch back to the web-I perfect, I don't yet test those APPs link to the cloud afraid to mix-up all my dashboard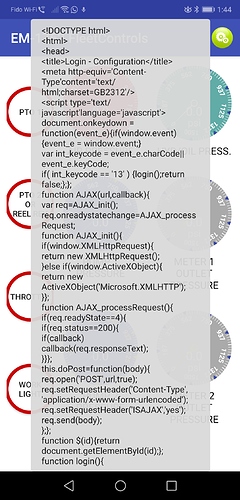 What to do now? How to make it much with the web-i
I'm sure my IP setting is ok
And I did change the baud rate to 57600, even try with 115200
I don't have $20.000 to restart
And expect to put my system on the market next month.