Hi. I need your help!
Device: WiFi Micro Gateway for MQTT, NCD Temperature Sensor.
Broker: RabbitMQ(Location: My PC) with port forwarding setup finished and inbound port opened in my PC(Windows OS)
I have created a rabbitmq broker in my PC.
then, I was trying to connect wifi micro gateway with rabbitmq broker in my pc.
so, after, 127.217.281.1/config.html page casted a error about "can't fetch device ~~"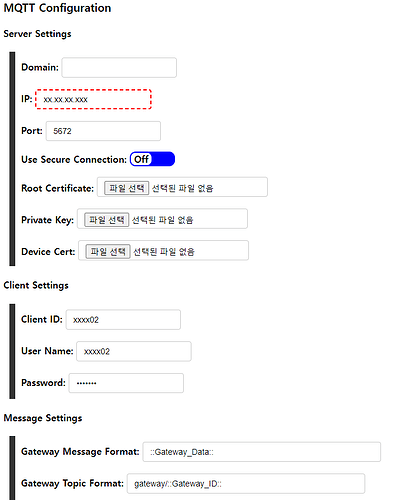 help me or give me a good tutorial for wifi micro gateway or way how to connect to AWS.