Hi, I bought a Vib+Temp sensor and a Current sensor with IoT Wireless Edge Computer No LTE model.
Can I change the reporting frequency of the vibration sensor and current sensor?
Cuz, I can see the vibration data is reporting to MQTT test client of AWS every 15mins but current data is reporting every 7secs. I was trying to follow the step in the community, but I couldn't follow the step 4. I couldn't fine the check box on the left side of the edge computer.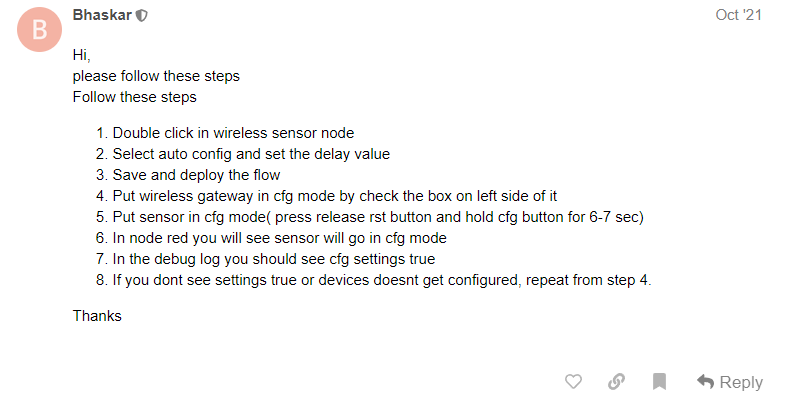 Here is the settings of current sensor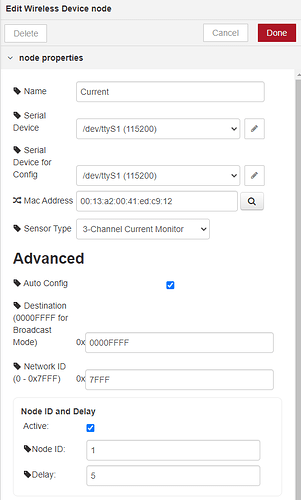 Here is vibration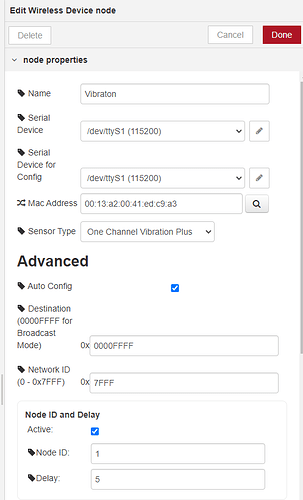 Thank you for your helps!