Hello,
On first power up of a newly received PR55-17B, 3 status lights (USB, TX, RX) flash on a 2-3 second interval, but no ethernet communication is present. Link speed and activity light are not active, and status lights on network switch are not active. Could not detect via NCD5500 config tool.
Verified cable working. Opened module to inspect board. Found missing/broken off capacitor on plug in ethernet board shown in image.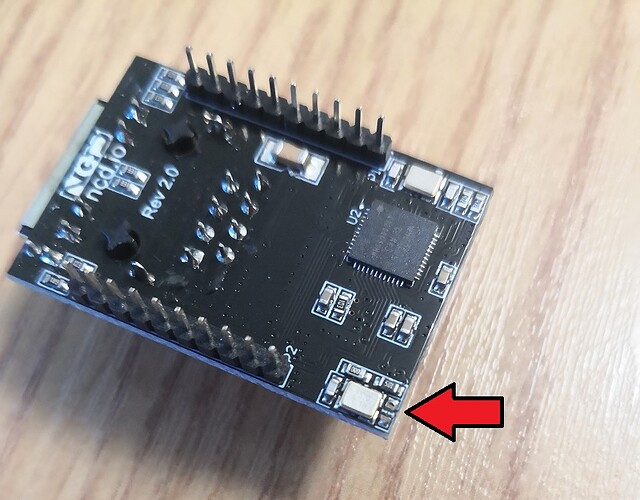 What would the best course of action to resolve this? Would you be able to provide the capacitor value and package size for self installation, or does this require return to factory for warranty purposes?
Regards,
Travis B.