I am having trouble with my Wifi Micro Gateway MQTT gateway finding my Wireless Temperature/Humidity Sensor in the devices page of the http://172.217.28.1/ config setup page. I've been trying for a few hours now and have only been able to connect to it once and receive a reading. After that, the device will not show up under the 'Devices' section. My gateway is set up and connected to a hotspot (although the light still flashes blue) and I turned my device on.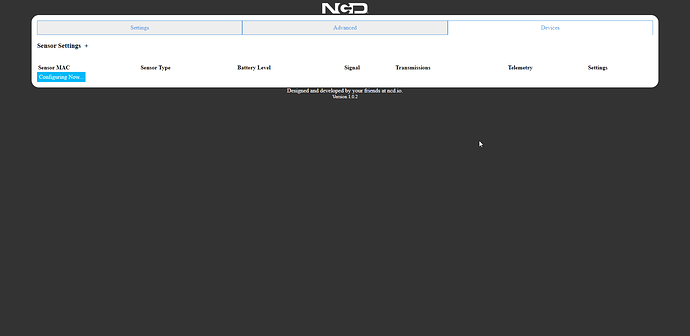 I had attempted to flash my MQTT gateway to a Google IoT Core gateway (https://ncd.io/how-to-ncd-grepy/), but that did not work to completion and I stopped it when I received this error: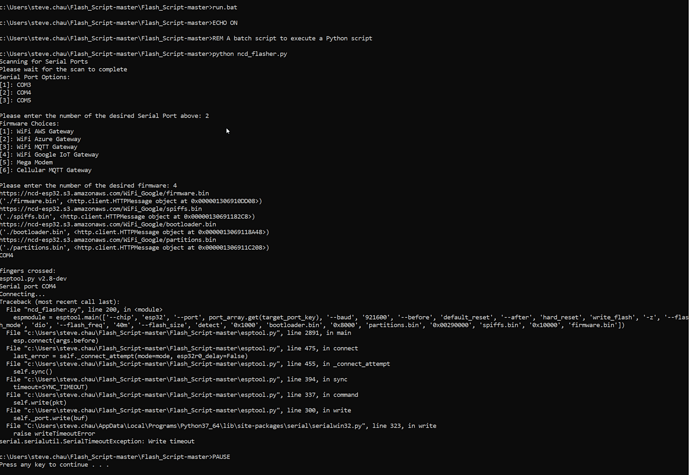 Could that have contributed to it?
Is there something particular that needs to be done to connect?
Thanks,
Steve