Hello,
I have a Vibration and Temperature sensor that is sometimes losing an axis, and reporting it as a very strange value until reset.
Here is a screenshot of my data. The blue line is the Z axis. It is really rms_z.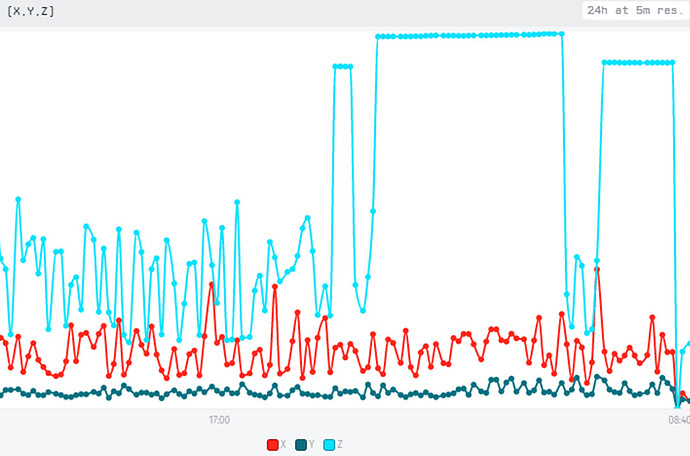 Looking at the raw telemetry, however, I can see that, for just one axis, the z axis, the min becomes 0, the max becomes a very high value.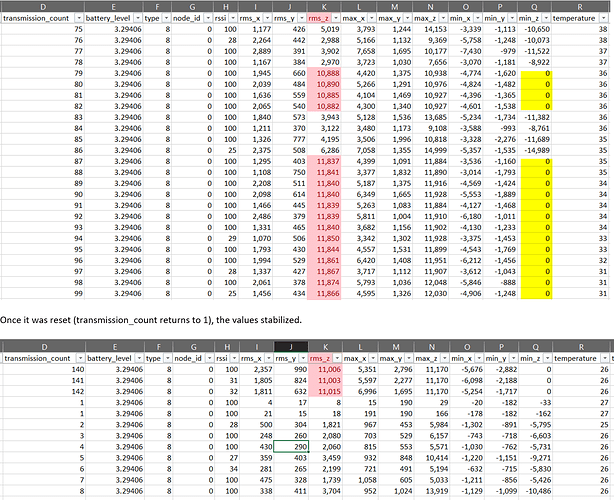 After resetting the sensor the issue cleared up. My site reported that this has happened a few times, but I only have the one occurrence to look at for the moment.
I wouldnt think its a cable or wiring, because I believe the vibration head uses four pins, VIN, GND, SDA, SCL. So if a pin or wire was faulty I would see errors on the other axis, or temperature maybe.
While the reset fixed it, I am just wondering if anyone has anything else I should try, should it happen again or on a different sensor.