I've installed everything but I'm continually getting hung up on adding ncd-red-comm and ncd-red-wireless to the palette. This is a local windows install. I've gone through a few tutorials on running it locally but getting stuck.
They show as installed but they do not show the widgets: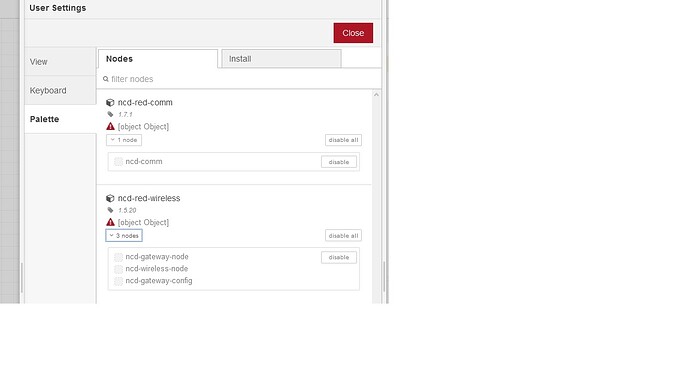 Any help is appreciated.