I have 4 PR49-24G sensors all set up on my test bench and have been logging data.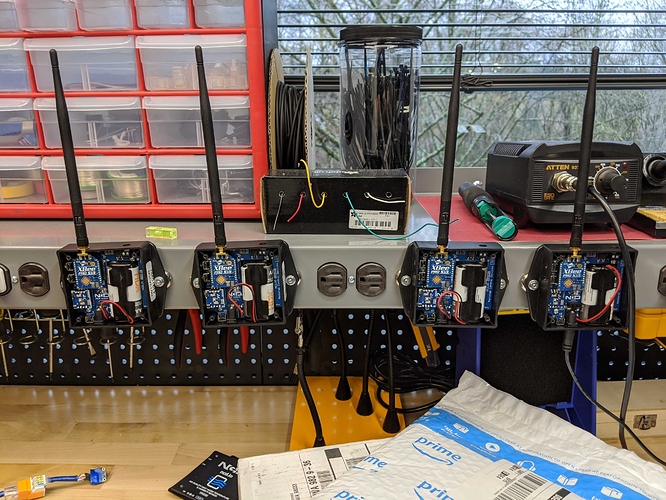 When I built a dashboard to show the data stream from all of them I noticed they showed some wildly different values.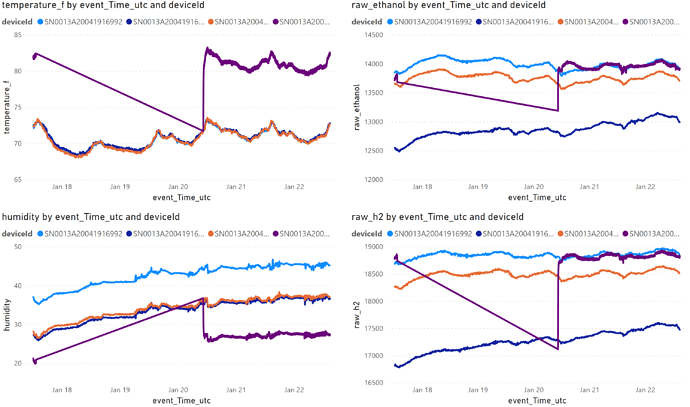 The first one I bought appears to be a revision M (This is the purple line) it is also plugged into wall power.
The three I bought at a later date are revision Ls which seem a little weird to me but whatever. (They are the orange, light blue and dark blue and powered by battery)
As you can see while the revision L seem to have good precision, they seem to have poor accuracy.
The revision m seems to not be getting a similar reading to the other devices.
Is there some sort of sensor calibration step I missed maybe?
Anything else I can test?
On a separate note, the devices have the same settings given to them from the gateway with delay times and what not but the revision M sends data 24 times faster than the revision L