I'm trying to use a PR33-16 with my raspberry pi but unfortunately it cant detect it.
Connections are as follows: PR33-16 – PR2-1 – MCC 134 Temp module – Raspberry pi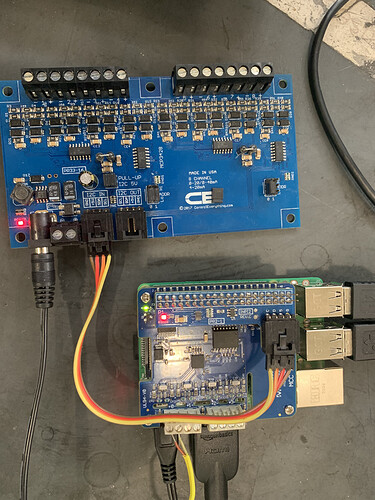 I try to run: "sudo i2cdetect -y 1" But it only shows me empty grids and not the I2C device address which I've set to 68 and 69 on the two channels. I am also using the 4.7k pull up on the PR33-16.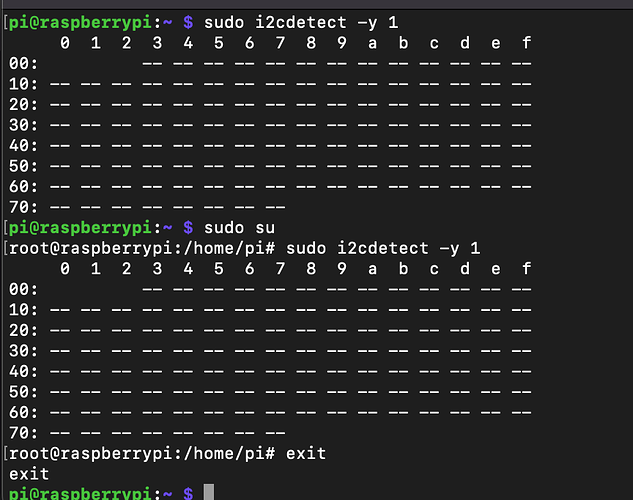 I have the i2c-tools and python-smbus libraries installed, I2C enables in the rpi configurations. And I believe I have the right cables connected but still cant detect the device.
It has the power light on but nothing else.
Any help would be appreciated!
Thanks!