I just purchased a 8 channel dpdt relay (PR16-4-1A) and a 32 channel relay board PR2B-16-1A.
I connected the 8 channel board to computer by the USB Interface Adapter for NCD IoT Devices Virtual COM Port FT230XS. then connect the 32 channel board to the 8 channel board by I2C cable.
the 8 channel board can be recognized and controlled by the computer using the anyI2C program, the address would always be 39. the relays are working.
yet when I plug the 32 channel board and perform I2C scan, everytime it would be different address. and the board won't respond to the commands.
occasionally, a few relays would be turn on during the I2C scan, but still won't respond to the commands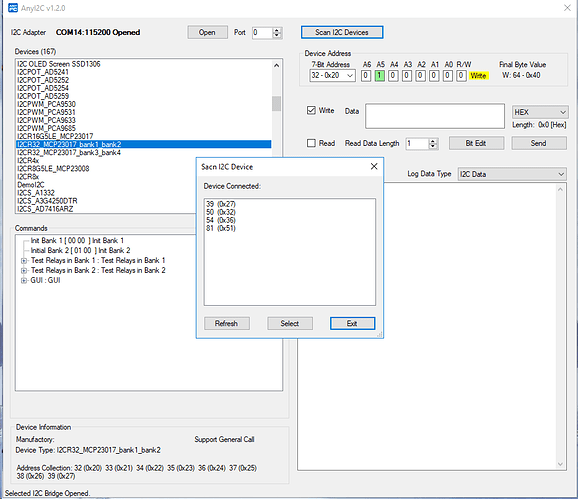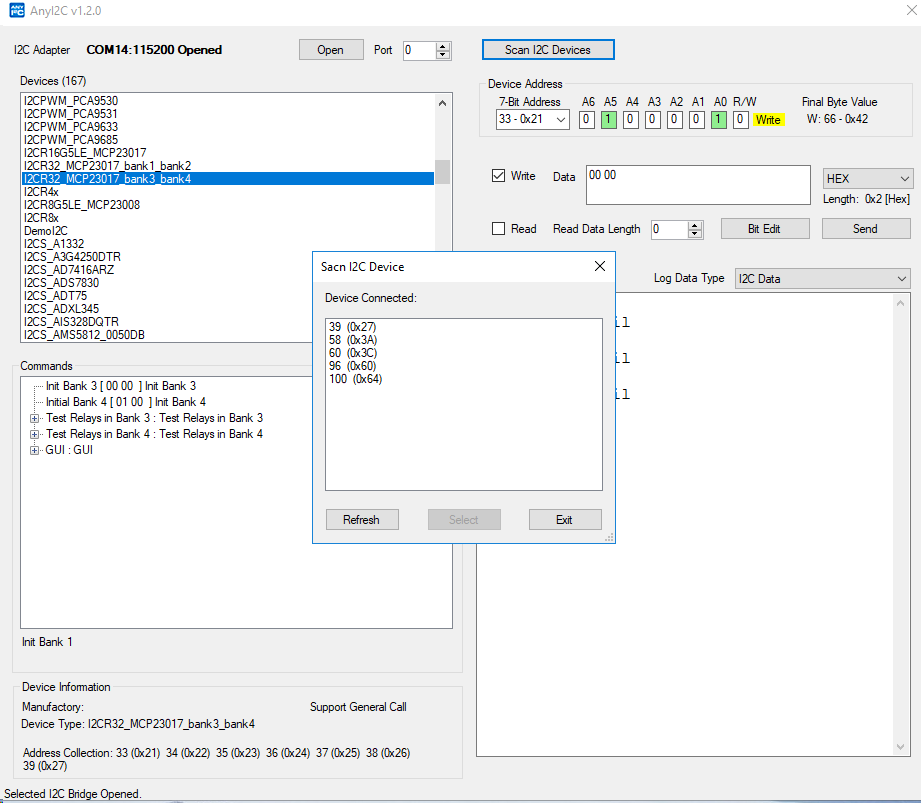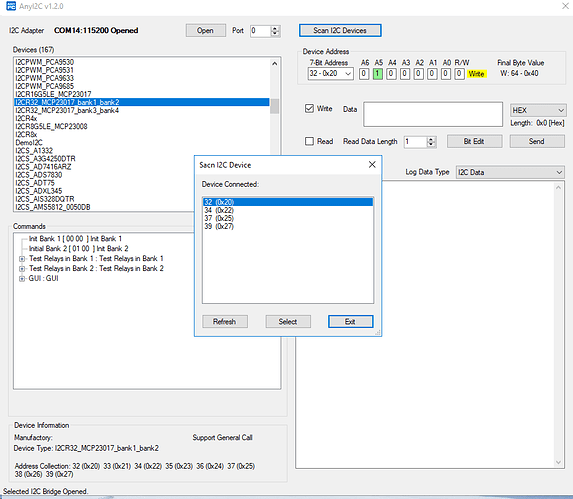 I also tried to use arduino to control the relay board and it's also not working.
would there be a hardware issue or I messed something in the setup?
Thank you.