Hello!
I have bought the following circuit board from you:
PR2-6
As master I have a raspberry pi. After that a PR20-11 and then the PR2-6 is connected to the I2C bus. I can easily control the PR20-11. The PR2-6 not.
I would like to control this board with NodeRed and am looking for suitable nodes. I downloaded ncd-red-ads7828@1.1.5 but I always get "disconnected" from the ads7828 node (like in the pictures). Where is my mistake?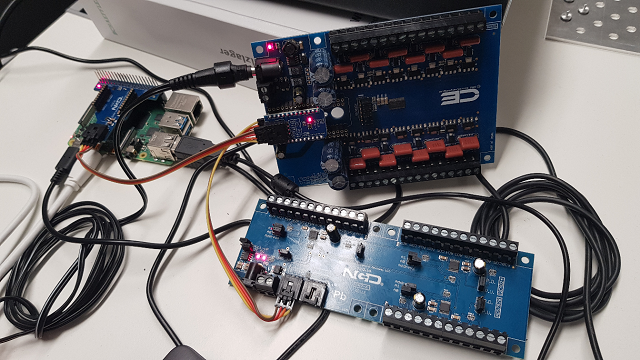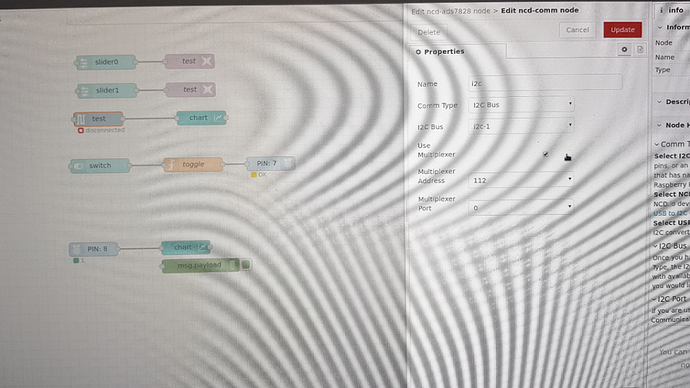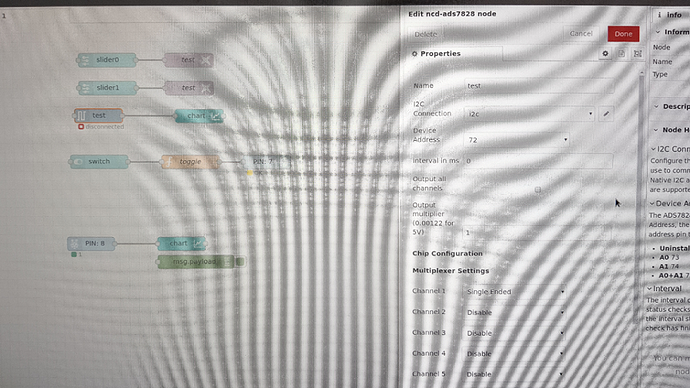 Best regards,
Hendrik