Hi everyone, I have been doing some testing with the IoT Edge computer and now I need to change the screen content (OLED DISPLAY) to show only the first 3 parameters shown in the image: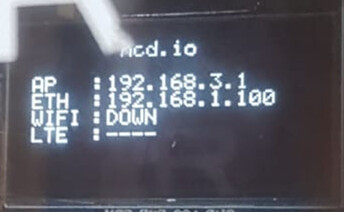 I want to show only "AP" , "ETH" and "WIFI", I know to change the display content but I don´t know to call the "tag" of the "AP", "ETH" and "WIFI". If you could help me with that, Thanks.
Greetings and have a good friday.