I have (3) industrial 4-20 receivers all within line-of-sight to (1) mqtt gateway, RSSI for all devices is 100, and they are all configured the same, transmitting every 4 hours or so. One of them has not dropped a packet since it was put in the field. The other 2, are dropping packets at a very consistent interval. For example, they both follow this same sequence.
None dropped for a few days
One packet dropped
Next packet received
Next packet dropped
None dropped for a few days
…This cycle repeats consistently. Here is a graph, where each spike indicates a missed packet.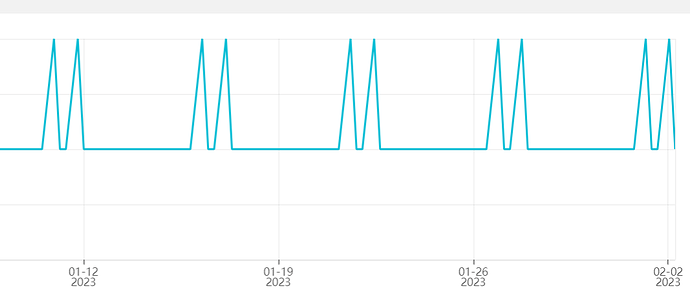 Any ideas what might be causing this? I assume since one of the devices is not missing any, that it is not an issue with the gateway or cellular connection.