I have successfully setup the Losant version of the WiFi MicroGateway before with no problems. However when It ried to set it up again this morning on a new gateway I ran into an issue. After connecting to wifi, the device would connect, register itself as a Device and then start throwing errors in Losant.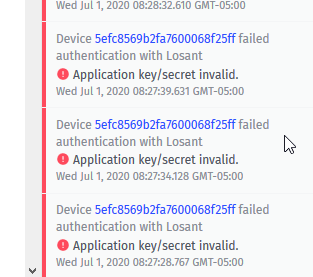 The API Token generated by Losant is quite long, around 252 characters, and according to some forum posts, this can vary.
The web form for configuring the MicroGateway has a size attribute of 50. This leads me to believe that the API Token might somehow be getting truncated and causing the issues seen on the Losant side?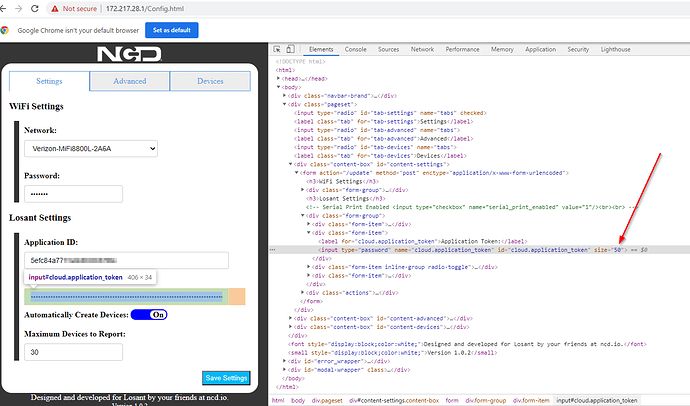 I tried to flash the Gateway to the newest version of Losant, but after doing so, the value is still 50.
I tried changing the size value to 255, and then submitting the form, on the off chance that it would send the whole string, but that did not change the result.
I am following this document, which has worked before but doesn't seem to be working now?
https://ncd.io/wifi-micro-gateway-setup-for-losant/
Post on length of token from Losant:

Any thoughts?