WARNING - NOOBIE HERE.
So, I have a series of XBee PRO900HP devices that are connected in a mesh arrangement. The devices that are not directly connected to the modem on the node-red server will not connect. It seems that the node-red packets can not "hop". XCTU sees and connects all the devices.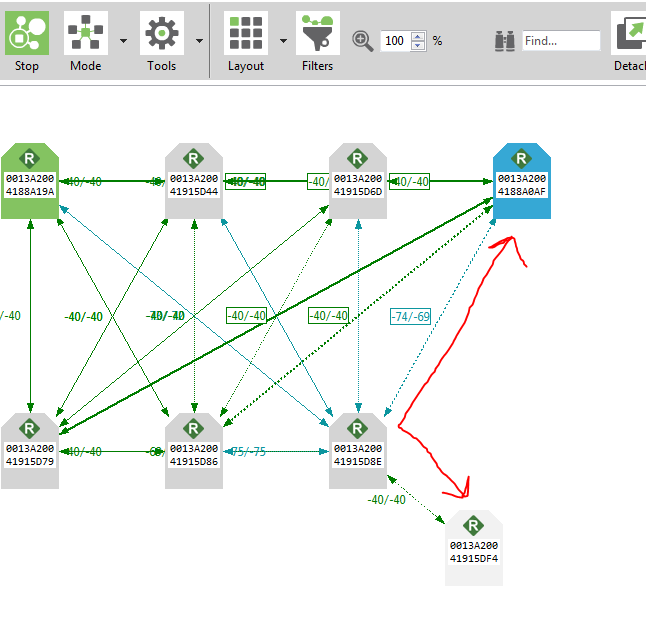 Our building is very large, with lots of block. I have enough repeaters to cover it all, but it won't go past the first hop. Max hops is set to 0 (unlimited)
The devices are the 2 channel relay and contact closures, as well as 4 channel relay. These are the decvices that can be mesh repeaters. Other devices (once there is a stable mesh) will be the wireless push button notifiers and temp sensors.