Hello,
I recently purchased:
1x Industrial IoT Wireless to Ethernet Modem (PR55-17B)
2x Industrial IoT Long Range Wireless Environmental Temperature Humidity Pressure Air Quality Sensors (PR55-45L)
2x IoT Long Range Wireless Light Sensors (PR49-24C)
I am trying to use Alpha Station to bring up the sensors and make sure they work. I am successful in connecting to the modem by finding the IP address on UDP port 13000. Seen below is me connecting to the device.
Alpha Station Success: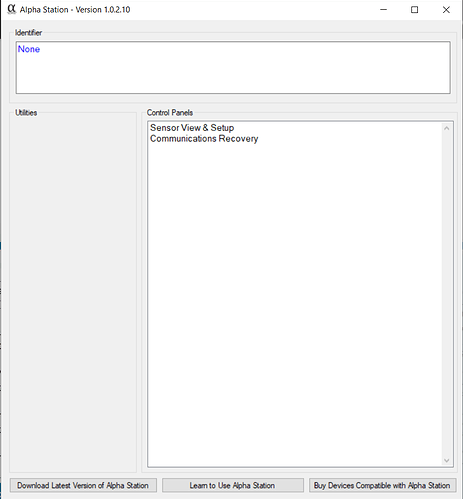 For now I was trying to connect one of my PR55-45L sensors to my modem and set the sensor output rate to 1 sample every 10 seconds. Below shows the configuration I was attempting:


However when I go to read the sensor configuration it resets to 24 seconds:


Am I doing something wrong?
Thanks,
Jordan