Hello,
I bought [3 Channel Industrial IoT Wireless AC Current Monitor Sensor] this sensor, and I changed the delay time as every 10 seconds. In the begining, it was working well, but after a few weeks(about a month) I noticed that the delay time is being changed like the pic I attached.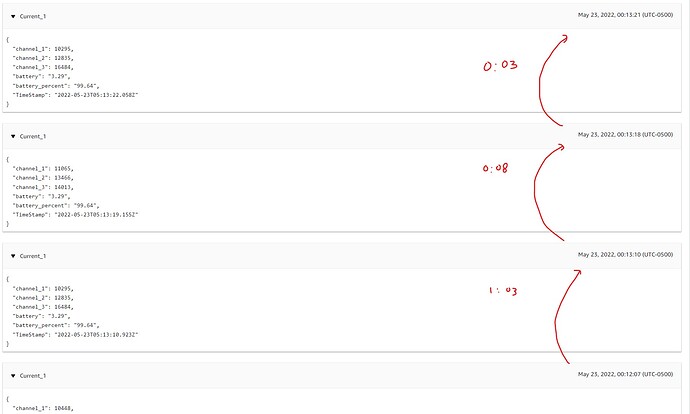 I used alphastation to change the delay time using USB modem, disconnect the sensor with USB modem, and then I connected to the edge computer to let the sensor communicate with AWS.
Is there some way to change the delay time to every 10 seconds without using USB modem?
And one thing more, I received the repair service for my vibration sensor(V2 version of wireless 3axis vibration sensor), but after a week later, it doesn't send any data to AWS IoT. I didn't make any changes with the sensor and other sensors are sending data nicely.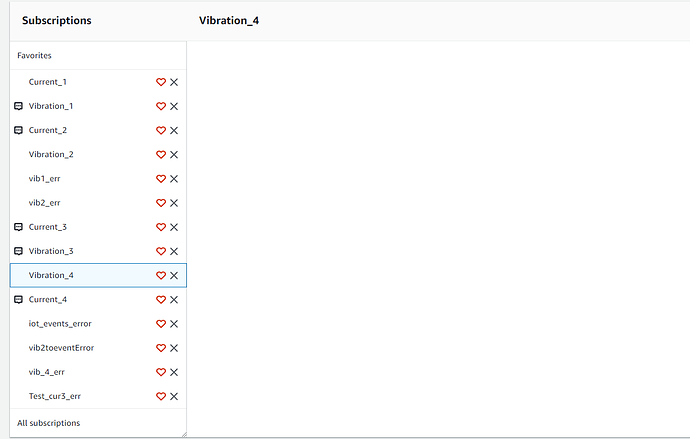 Thank you so much for all your helps.