Hello,
Very first post here.
I have an DLCT27C10 Rev. A, 4 channel current controller board (depicted on the photo below.)
I'm integrating the board to an Raspberry Pi using a custom board, so I would to ask to the community how is the behavior of the I2C pull ups jumpers show in the image.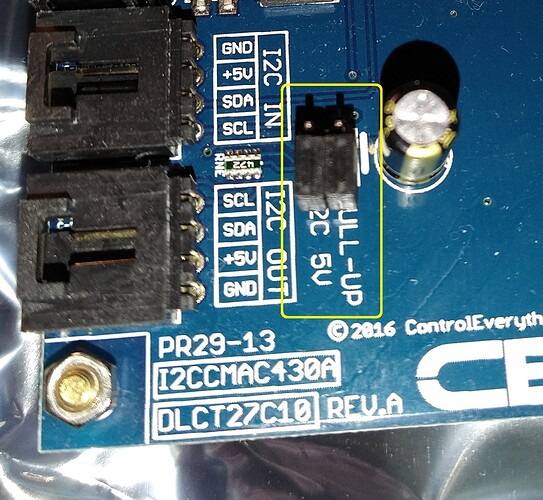 Thanks in advance.