Hello,
I am currently using your AD5696 to drive a galvanometric mirror and noticed periodic disturbance in my experiment. I then monitored two channels of the AD5696 on an oscilloscop when setting them to a constant value. I use one write and update to both channels and then just measure the resulting signal.
There is a periodic disturbance visuable (period of a couple of seconds) consisting of a series of Voltage spikes with about 20ms delay between them (see attached images). In the zoom you see that they seem to be initiated by a bigger spike. They occur simultaneously on both channels.
Do you have any idea what could be the reason behind this? Do I need to continously update the signal to be output because some internal reset is happening? (Edit: I tested updating the output every 10ms but the result is the same)
Thank you in advance for your help!
Best regards,
Tim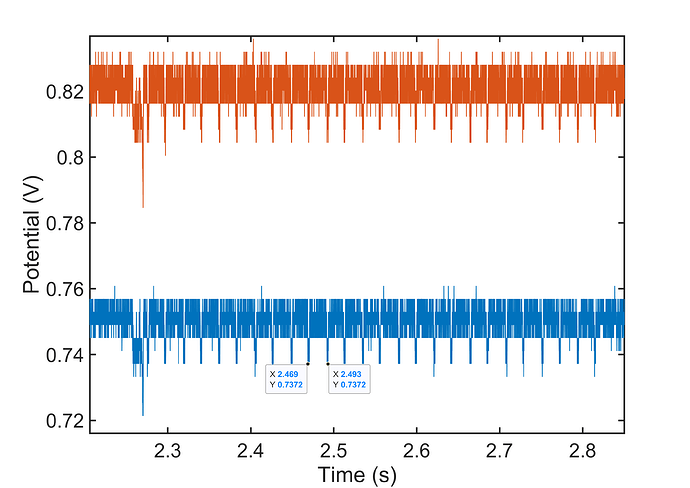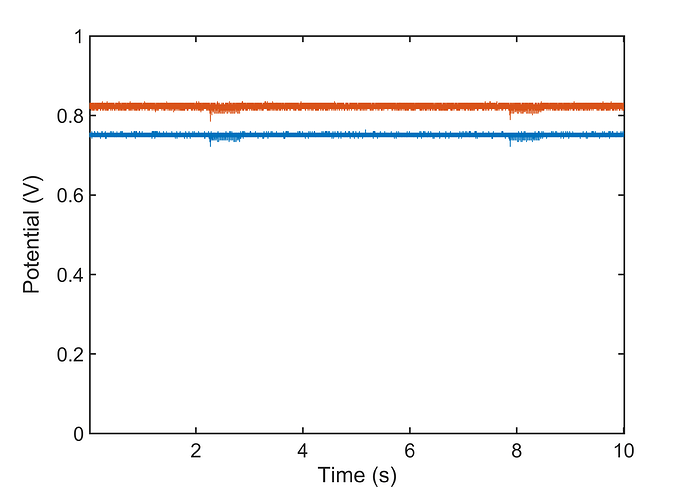 Edit: To add on to my configuration I am using a Raspberry Pi 3 with your inward facing I2C Shield.
Furthermore, the problem seems to be worse at higher output voltage: