Hey guys!
I was about to suggest a folk to order a couple of 4 relay boards with photons.
Now, this is the one:

During the selection of the board, it asks for Pluggable Connectors:


What are them?
Thanks!
Gustavo.
EDIT: would it be something like this?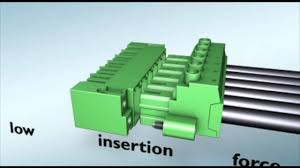 So one would be able to wire external stuff and connect and disconnect them easily from the board, is this so? Any pics from real boards?